Never Tatsed So Bad
Wed/Jan/2014 07:38 PM Filed in:
Random
Dang, what it be my kidz? YO who took this photo? Not me! How cute is this? This was taken by the toy designer, Paul Shih. He sent this to me when we traded some prints after the NY Scarygirl show for Nathan Jurevicius. I adored his print and reached out to him in hopes for a trade. It all went down great and I love looking at his print on my wall everyday. And I love this photo he took. Probably could give me a run for my money if he kept at it.
This is the piece I traded Paul for,
it's so cool!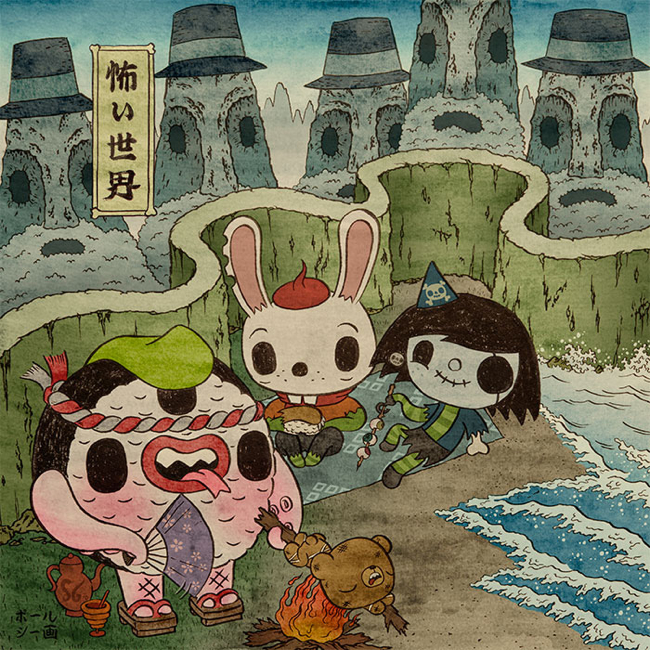 Here's the video I had made for the show… enjoy