Never Tatsed So Bad
Wed/Jan/2014 07:38 PM Filed in:
Random
Dang, what it be my kidz? YO who took this photo? Not me! How cute is this? This was taken by the toy designer, Paul Shih. He sent this to me when we traded some prints after the NY Scarygirl show for Nathan Jurevicius. I adored his print and reached out to him in hopes for a trade. It all went down great and I love looking at his print on my wall everyday. And I love this photo he took. Probably could give me a run for my money if he kept at it.
This is the piece I traded Paul for,
it's so cool!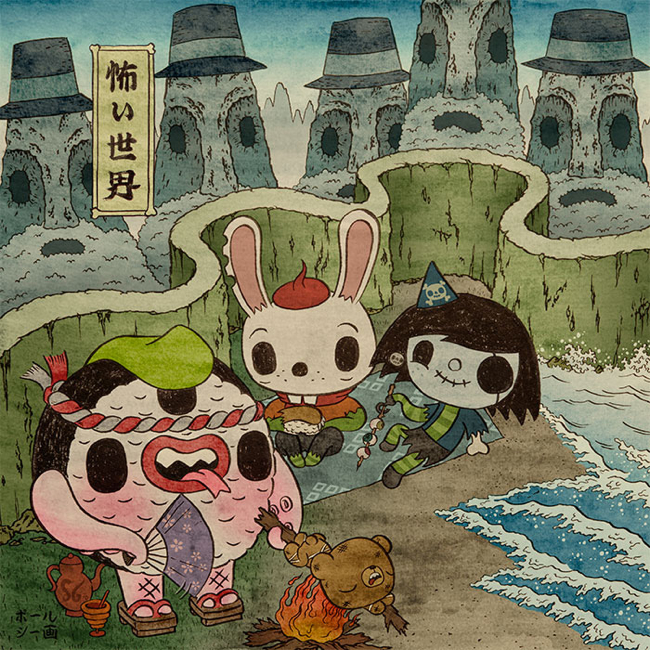 Here's the video I had made for the show… enjoy
Ken Fight Club raises $ for AIDS/HIV
I'm proud to announce that I was able to help raise over $500 in an art auction with the Cascade AIDS Project, or CAP, with my photo,
First Rule Of Ken Fight Club... Don't Tell Barbie!
Thanks to my new friend Miguel Fernandez, of the Wilmerding Art Group, I will be doing a number of upcoming shows on the west coast later this year and then beyond. I met Miguel through an art sale on Fab.com and since then have bonded over our love of pop art and world domination, or something like that ;)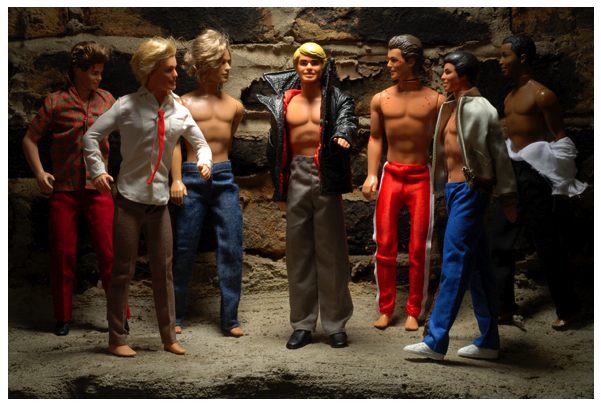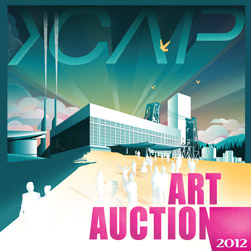 CAP's mission: To prevent HIV infections, support and empower people affected and infected by HIV/AIDS, and eliminate HIV/AIDS-related stigma. "The largest contemporary art auction of its kind in the Northwest where we raised over $570,000 to fight HIV/AIDS. For over two decades this event has raised critical funds to help Cascade AIDS Project in serving its mission. We hope you'll mark your calendars now for the 24th Annual CAP Art Auction on April 27, 2013, when we do it all again at the Historic Memorial Coliseum." For more information
visit this link.