Ken Fight Club raises $ for AIDS/HIV
Sat/Apr/2012 12:23 PM
I'm proud to announce that I was able to help raise over $500 in an art auction with the Cascade AIDS Project, or CAP, with my photo,
First Rule Of Ken Fight Club... Don't Tell Barbie!
Thanks to my new friend Miguel Fernandez, of the Wilmerding Art Group, I will be doing a number of upcoming shows on the west coast later this year and then beyond. I met Miguel through an art sale on Fab.com and since then have bonded over our love of pop art and world domination, or something like that ;)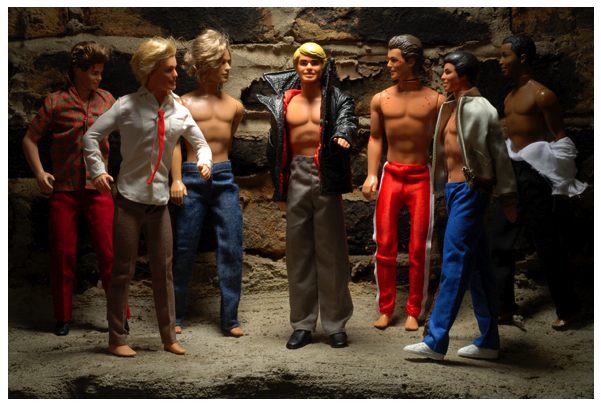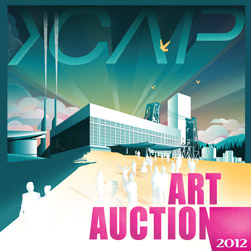 CAP's mission: To prevent HIV infections, support and empower people affected and infected by HIV/AIDS, and eliminate HIV/AIDS-related stigma. "The largest contemporary art auction of its kind in the Northwest where we raised over $570,000 to fight HIV/AIDS. For over two decades this event has raised critical funds to help Cascade AIDS Project in serving its mission. We hope you'll mark your calendars now for the 24th Annual CAP Art Auction on April 27, 2013, when we do it all again at the Historic Memorial Coliseum." For more information
visit this link.
SPRING SALE & LOWERED PRICES!
Thu/Mar/2012 07:23 PM
It's 2012, there's only so much time before the zombies eat your wallets or something horrific. So I've lowered my prices on all of my prints and decided to have a month long sale in honor of the robins and blooming buds.
Use code:
SPRINGBIRDS2012
for an additional 33% off.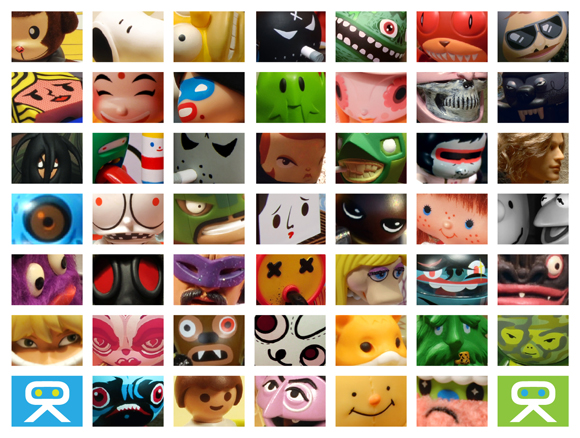 Earth Movement: San Fran
Thu/Mar/2012 07:18 PM
I was so fortunate to be asked to be part of a art fundraising show called
Earth Movement
in San Fran this March at Kokoro Studio! The shows centers on the forces of nature and features a who's-who of toy designers in collaborations with young emerging artists and a few special guests including Gary Baseman, Luke Chueh and myself to name a few.
The show will be raising money and remembering the 1 year anniversary of the Japanese tsunami of 2011.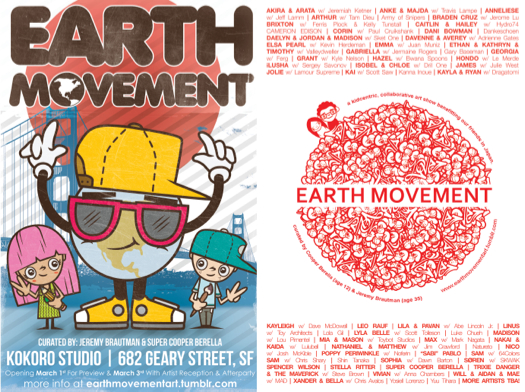 I did a whole play on the Japanese 5 Elements. A somewhat loose interpretation to say the least ;)