Down The Rabbit hole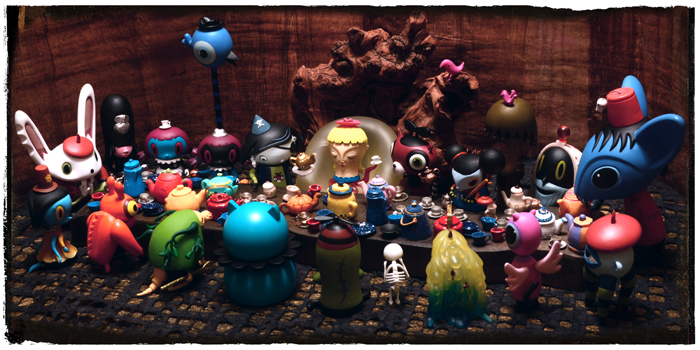 In the spring of 2012 I reached out to Nathan Jurevicius and shared some photos I had taken of his figures. This can be a really rewarding and exciting experience not knowing how certain artists will react. Nathan responded really positive and threw out the idea that he would enjoy seeing a photo featuring just his figures as I tend to mix up my photos with lots of different artists' toys. I was all for it and came up with the idea of doing an Alice In Wonderland photo considering he had figures resembling the infamous rabbit, Mad Hatter and a slew of wild creatures that would fit the theme. But there wasn't a clear choice for a blonde Alice. I wishfully asked Nathan if he would create a new figure to fit the role but instead I ended up getting some yellow paint and customized one of his existing figures.

The piece was included in a huge tribute show to Nathan's amazing Scarygirl creations for his 10 Year Anniversary on Halloween in NYC at Toy Tokyo's Underground Gallery. This show featured the who's-who of the toy designer world and I was honored to be a part of it!

There will only be 5 of these that will ever be printed so pick one up before they're gone!

Pop Worlds Collide, History Made
Two great minds pop alike. Recently I featured another artist's work in my piece,
MOMA, Dada, Gaga? (seen below).
That artist's name is none other than
Troy Gua
, a pop god making his mark the art world by doubling up numerous pop icons in his
Pop Hybrids
series, and by creating "portraits at the speed of technology" in his
Colorbandz
series. He has even taken his craft into a world much like my own by creating his own little Prince toy figure that he has created tons of props and signature clothing for that he then photographed in his
Le Petit Prince
series. When reaching out to get Troy's blessing to feature his
The Burt and Ernie
piece, I found a kindred spirit that I instantly bonded with! Lookout world!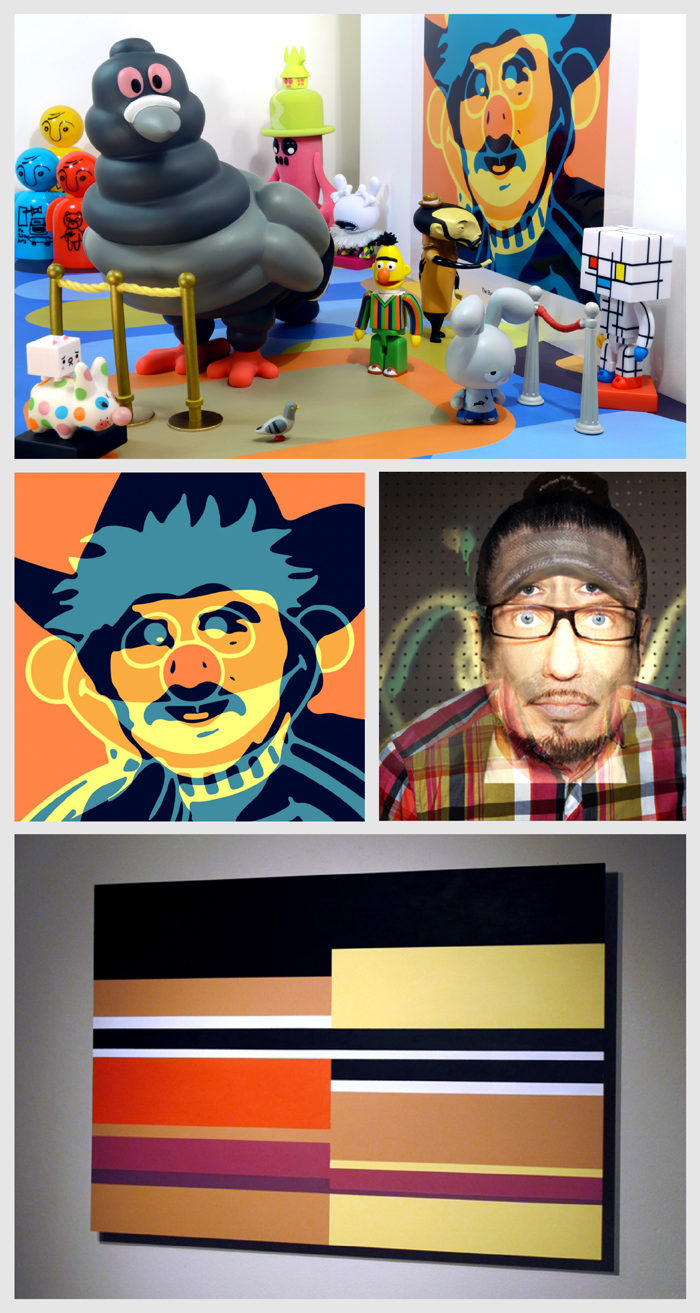 Above you can see a crazy hybrid photo I made by fusing both of our self portraits, and below that his
Portrait of Ernie and Burt as Colorbandz
™.