Tripped Up...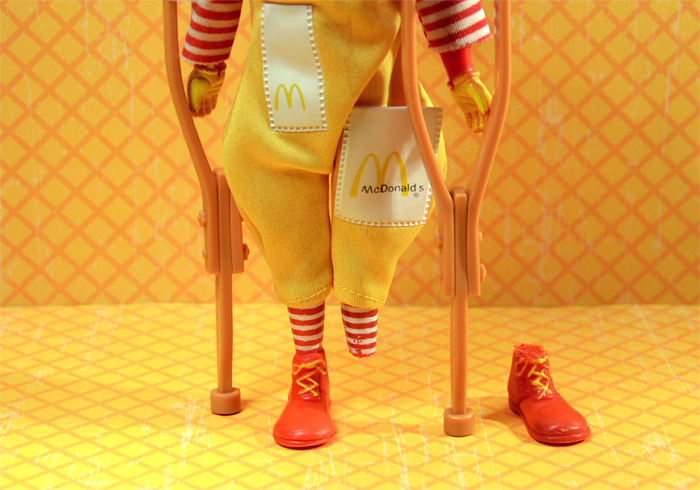 I can't really describe the feeling I got one late night this past October when I went back into our dimly lit sun room and sawed of the foot of this Ronald McDonald figure. It was a combination of this really macomb, psycho, serial-killer feeling mixed with a healthy dose of surprised, fresh amusement and twisted joy in the lengths I have gone for a laugh. Even heading to McDonalds at midnight to buy a 20-piece box of nuggets was a bit off-putting. And yes, I ate a few of them with Bar-b-que sauce.

See the finished piece titled,
McBetes
in my new series 3 of photos.

A little side note: So I shot the video of the nuggets and then left the nuggets in the fridge for at least a week before I photographed them. They looked exactly the same as they did the night I brought them home. I imagine that would have remained the same for at least a month. McGross.